Our Services
Have you been dreaming of a distinctive hardwood floor for your home or business? 
Are you looking for someone who can create a floor that is beautiful, unique, and durable?
We are the company you are looking for.  Anything that you want to do with your hardwood floor, any design you are looking for, we can do it.  Whatever dream you have for your floor, we can bring it into reality.  With four generations of hardwood floor experience, there isn't a project out there that we haven't done.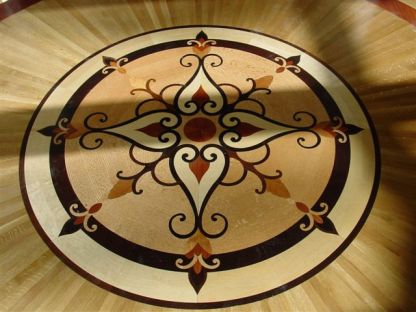 We Can Provide Services In

Custom Floor Designs
Custom Hardwood
Floor Care
Custom Hardwood Flooring
Custom Stains
Decorative Wood Flooring
Finishing Custom Wood Floors
Hard Wood Flooring
Recoat Existing Floors
Sand New and Existing Floors


Custom Plank
Wood Flooring
Cork Floors and Custom
Cork Floors
Exotic Wood Flooring
Painted Wood Floors
Plank Wood Flooring
Ballroom and Dance Floors
Prefinished and Unfinished Floors
Reclaimed Wood Floors
Recycled Wood Flooring
Stained Wood Floors

Borders
Entryways
Gym Floors
Risers
Steps
Treads
Hardwood Inlays
Wood Floor
Accents
Wood Floor
Medallions
If you have any questions about our services just give us a call (916) 652-5662